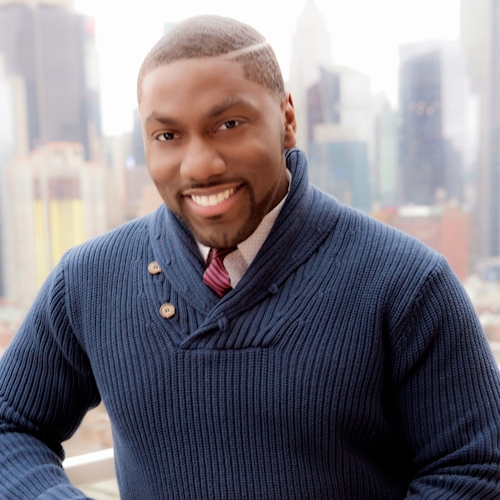 Eugene Kolea
Licensed Real Estate Agent
Eugene Kolea's love affair with real estate began at 21 years old on the investment side, seeking and finding gems as good deals for his uncle, a doctor and serial entrepreneur.
Eugene developed an intense passion as well
as strong business acumen for this particular field, leading him to ultimately become a residential sales and rental agent. He joined Esra Realty after working with a brokerage firm in the Financial District, bringing his extensive knowledge of all neighborhoods in the NYC area, from Harlem to Downtown, to Brooklyn, the Bronx and Jersey City.

Originally from Cote d'Ivoire yet, born and raised in France, Eugene pursued pre-med at Montgomery College in Rockville, Maryland but was waylaid before finishing. Thanks to his natural entrepreneurial spirit, he started an online distribution business as well as an entertainment business. Not able to forsake his love for science and medicine, Eugene continued his education, becoming certified and licensed in Electrocardiography and Phlebotomy at Cambridge Institute in NY. It was while working diligently as a Cardiographic Technician that he got an opportunity to become a real
estate agent, and the rest is history.

Clients praise Eugene for his excellent
work ethic, personalized service, well-rounded knowledge and savviness as an investor. He is honest, transparent, patient, attentive, detail-oriented and fun, all wrapped up in one very personable and effective professional.

Eugene has enjoyed living in Manhattan, the Bronx and Jersey City, learning more and more everyday about what makes this amazing area so diverse and desirable. He speaks French and English fluently, is conversant in Spanish, and knows greetings in Japanese, Russian and German. His love for people of all backgrounds inspires his work daily.